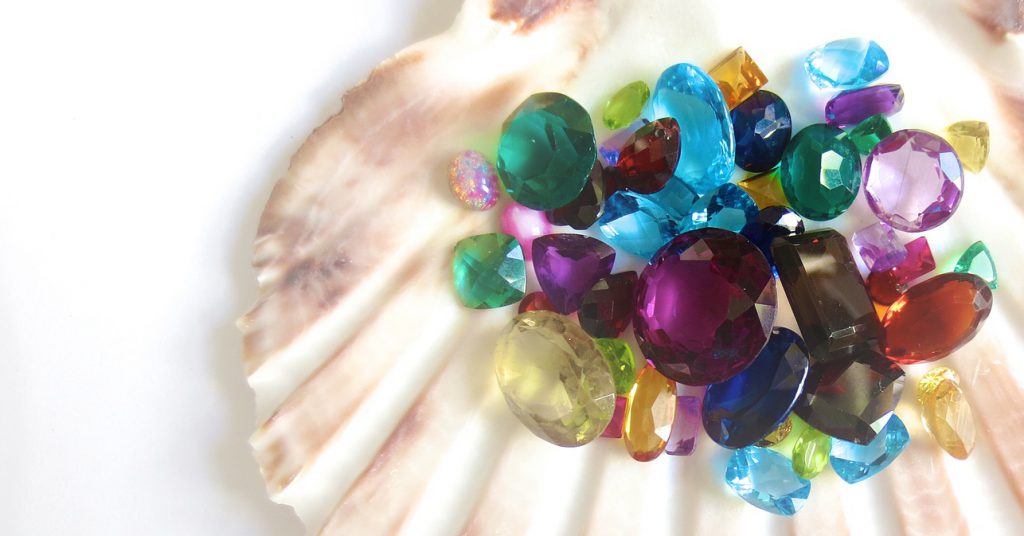 Emeralds are one of the most unique precious jewels found in the world today. Part of what makes them incredibly special from the other precious metals is their vibrant green color and their square shape. Unlike rubies, which can naturally be found and mined in Thailand, emeralds are not found in Thailand.
This doesn't mean you can't find emeralds for sale in Thailand, quite the contrary. There are many jewel sellers who sell emeralds for more than half the normal price that would be found in Western countries. There's also a famous statue in Thailand carved out of Emerald.  We'll explain what makes emeralds so remarkable in Thailand.
The Origins of Emeralds
The first emerald was said to be found in Egypt, and this is where the emeralds of greatest value are. Yet, emeralds are also found in various countries within Africa and South America. Columbia is one of the top producing emerald countries in South America along with Brazil. Emeralds in Africa are typically found in the southeastern and southern countries such as Zimbabwe, Zambia, and South Africa.
Although emerald mining has been taking place for centuries, they are still continuing to find new emerald deposits around the globe today. So you might be wondering, how did they become so popular in Thailand?
The Sacred Emerald Buddha
On a significant day in 1994, there was a 3,600-karat emerald that was mined in an unknown country in Africa. Most jewelers wanted to buy the stone so they could cut it into little pieces and sell it for profits, but one dealer saw its significance and wanted to keep it as one piece. He saw that the giant emerald could be turned into a beautiful sculpted gem, resembling something special.
It took many years of deciding what the emerald was going to be and then finding the sculptor, but in the end, it was all worth it. In 2006, the enormous emerald was revealed to the world as the sacred Lord Buddha. This was 12 years after the emerald was originally purchased!
The American buyer of the precious stone was living and selling in Thailand and since the country is predominantly Buddhist, he decided to carve the emerald as a giant green Buddha. The statue is sitting in the "Harm Yhard" meditation position, which shows Lord Buddha's striving for eternal peace.
Although it was presented in Thailand and is considered a Thailand artifact, the sacred emerald Buddha does not have a permanent home. It has been planned to be showcased in various museums around the world because of its unique shape and artful form. If it were to be put on the market for sale, it is said to be worth $5 million USD or $157 million Baht. However, it will never be sold since it is currently the symbol for world peace in today's world, according to Paul Dorsey.
Meaning of the Emerald Gem
It's believed that the emerald is the stone of preserved love. Venus, the Roman goddess of beauty and passion, was said to be the sacred keeper of this gem. Many think that the emerald is a great healing stone that helps calm the mind and provide wisdom and reason. Emeralds are also good at healing the heart by providing an overwhelming source of love. By giving your loved one an emerald, you are signifying your eternal devotion.
Emeralds might be abundant in the world, but not many people buy them for their significant others. Not only is the emerald a beautiful stone to give as a gift, but it's also rare for someone to have. By giving an emerald to your partner, you are highlighting how special they are.
Where Can You Buy Emeralds in Thailand
Since the sacred Buddha is not for sale and you're still looking for an emerald to take home with you, definitely go to the Emporium. Located in the Sukhumvit district, this mall is the best to find international brands and luxury clothes and jewelry. Once you take a stroll around the first floor, you'll see many jewelry showcase rooms where you're bound to find an emerald gem.
Looking to stay in the Sukhumvit district where you'll be in the center of the city, close to all the shops, street food stalls, transportation lines, and more? Check out the comfortable and luxurious rooms at Centre Point Hotel Sukhumvit. We hope you enjoy your adventure in Bangkok!