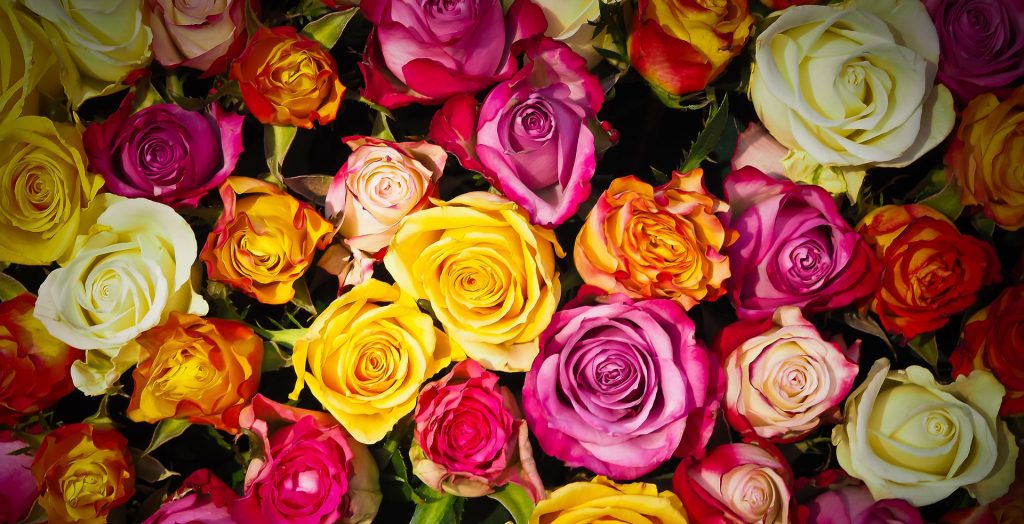 Know Your Roses: Meaning of the White Rose in Thailand
Valentine's Day is almost here, and there are more flowers moving about the city than just about any time of the year. Flowers are popular in Thailand throughout the year, due in no small part to the ease with which they are cultivated in this climate. But you'll never see as many flowers changing hands as you do in mid-February. That's the power of Valentine's Day.
This time of year, our guests are keen to find out where they can find fresh floral displays and bouquets in Bangkok to give as gifts or even decorate their rooms. Our front-desk staff are happy to assist in this manner. By the same token, we also thought we would dedicate a blog post to a specific type of flower that you will often find in Bangkok.
On that note, let's take a closer look at the symbolism and meaning of the white rose as it's viewed both around the world and in Thailand.
White Roses: Symbolism and Meaning
Roses have been cultivated around the world for millennia. The first varieties were probably developed in ancient China. Experts say that the earliest wild roses were blooming about 35 million years ago, with the first garden cultivation taking place some 5,000 years ago in China. Suffice it to say, this is an ancient flower that humans have been fond of for some time now.
As we all know, white actually results from the absence of colour. For that reason, white is often used to stand for 'purity' or 'innocence'. This is why white roses are popular in the West for weddings and bridal bouquets. It's also a popular colour of rose to use for christening ceremonies, graduations and other occasions that are generally associated with young people.
But as you'll see in the next section, white flowers (including roses) may not be perceived the same way in Thailand as they are in the West.
Do White Roses Have a Darker Side?
If you have ever visited a Thai funeral, you probably noticed that some attendees wear black (as in the West), whilst others wear white. That's because both of these colours are muted or subdued, and therefore suitable for such a sombre affair.
To be fair, roses are not considered a traditional flower to be given at a funeral. Marigolds and carnations are more common in this case. All the same, a white rose is less likely to be interpreted as a symbol of romance than those of a more colourful variety.
Of course, all that really matters is that you and special someone appreciate and admire the flowers in your Valentine's bouquet. If you are interested in adding a white rose or two to your bouquet, you'll certainly find florists in Bangkok who can assist you. In fact, there are several florists found near our hotel – including Tanaval, Honeydew Florist and Virgin Florist.
Let our front-desk staff know if you would like help arranging transport to any of these (or other) locations. Likewise, we can also help you arrange delivery of a bouquet directly to your room.