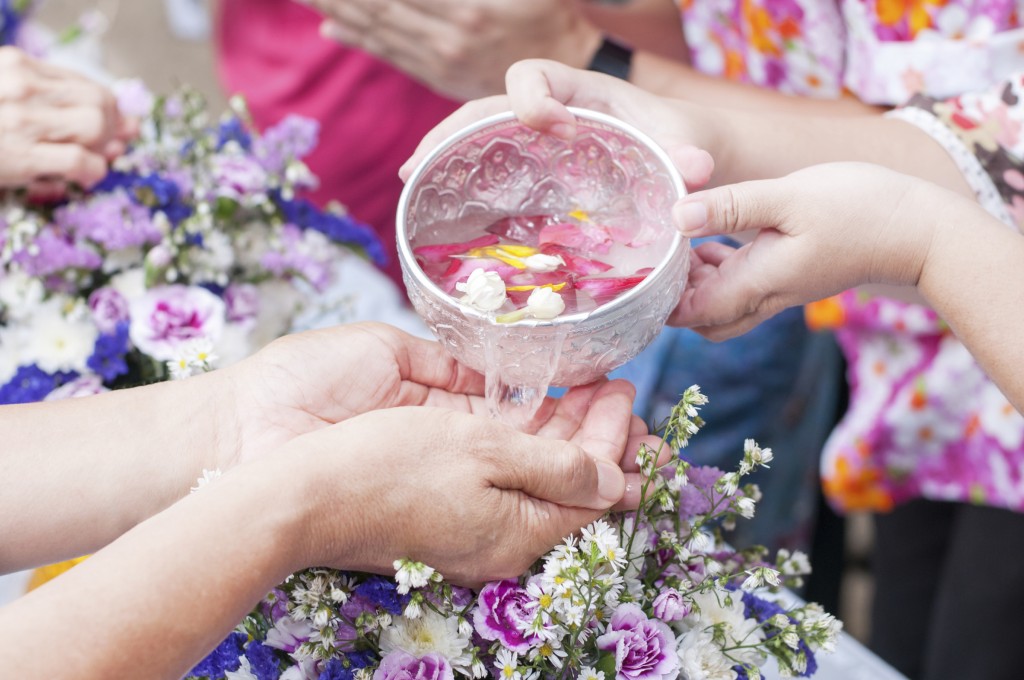 Songkran is one of the most exciting times of the year to be based in Thailand – especially if you're ready to celebrate in the streets! At Centre Point Sukhumvit 10, we're gearing up for a fun-filled festival during which our guests can make the most of the local offerings. In this post, we're going to provide you with some tips on where to celebrate and provide information on an exciting promotion we're running this Songkran season!
The Background of Songkran in Bangkok
Songkran is one of the most important festivals in Thailand, and it takes place every year from 13-15 April in Bangkok. Traditionally, this holiday was observed when the Sun, Moon and planets passed into the zodiac sign of Aries. This was deemed to be a time or renewal and rebirth, during which time rural villagers had relatively little work to do in their fields and could therefore come together to celebrate.
The lead-up to the Songkran festival starts when monks begin spring cleaning in the temples. This includes scrubbing the Buddha images and cleaning them up. When devotees arrive during Songkran, they complete the cleaning process by sprinkling the Buddha images with fragrant, ceremonial water. This practice of respectful anointing was also extended to village elders and others in positions of respect.
If you are interested in seeing this spiritual and enriching aspect of Songkran, please don't hesitate to notify the front-desk staff. They can advise you regarding where to best experience Songkran in the neighbourhood. If, on the other hand, you'd like to join the party and get in on the city-wide water fight, then there are many places worth checking out around the city.
Celebrate Songkran at Khao San Road
If you're staying with us at Centre Point Sukhumvit, then we recommend that you join in the Songkran festivities at Khao San Road. Well known for its party atmosphere regardless of the time of year, Khao San is one of the liveliest places to get in on the action. Here you'll find street-side bars and restaurants along with vendors selling snacks, water guns and other Songkran essentials.
But there's another reason to visit Khao San Road during Songkran. The nearby Chana Songkram Temple also offers a glimpse of the more traditional Songkran experience. You can ring in the New Year with traditional Songkran rituals and make some merit by pouring water over a Buddha image. Monks at the temple will also be offering traditional blessings.
Special Songkran Promotion at Centre Point Sukhumvit 10
Finally, if you're planning to celebrate Songkran in Bangkok, Centre Point Sukhumvit 10 is offering an incredible promotion to make your stay even more enjoyable. Book one or more nights in our One-Bedroom Suite, Deluxe Room or Suite with Spa Bath, and you'll receive a 50 per cent discount in addition to the following perks and amenities:
Welcome drink upon arrival
BTS day passes (number of passes depends on type of room booked)
Late check-out at 4:00 pm (subject to availability and black-out dates)
Free upgrade if you stay for at least five nights
For the latter, you could be upgraded from a Deluxe Room to a Suite with Spa Bath, or from a One-Bedroom Suite to a One-Bedroom Executive Suite. Book now and have a good time this Songkran Season!