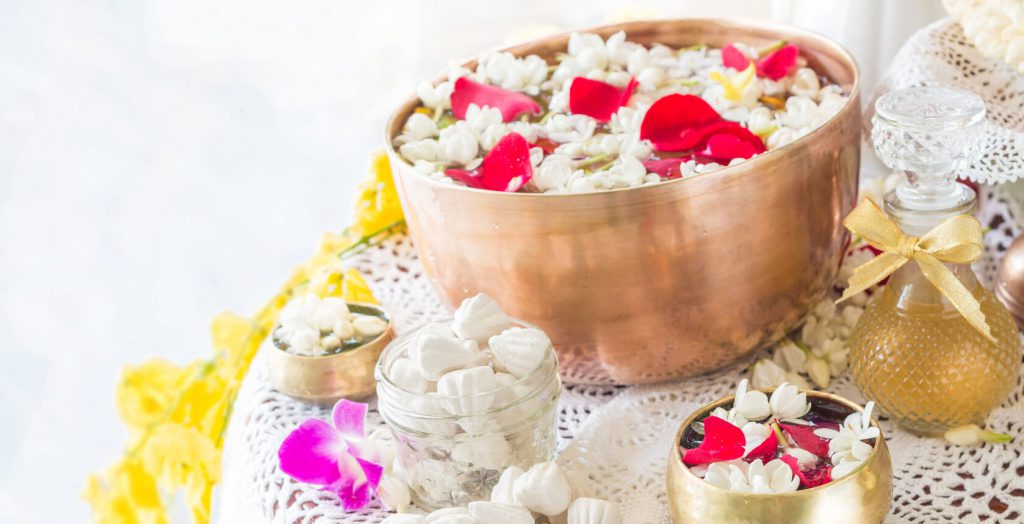 The Songkran Festival is of great significance to the Thai people as it signifies a new year for them. Annually, it occurs from around 13th April to 15th April. Despite the event being marked by water-fighting activities, the primary significance of the water pouring is to symbolize washing away of all wrongdoing. Sometimes, during the traditional event, fragrant herbs are used as well. Nowadays, however, there will be several water-splashing, spraying and squirting activities all over the country. These Songkran events are celebrated all over Thailand and marked differently in different cities.
Songkran in Khao San Road, Bangkok.
Khao San Road usually hosts what could possibly be the largest water fighting festival internationally. Unlike in Khon Khaen which celebrates the festival in a more traditional manner, the Songkran festival in Khao San road is marked in a more modern fashion of partying, and making merry rather than merit. Therefore if the idea of getting completely soaked, head to toe, on the streets of Bangkok, dancing and having fun while at it, the Khao San Road is definitely the place to be during the Songkran festival.
Unlike average, ordinary days, the entire length of the Khao San Road turns into an enormous water fight, and it is impossible not to join in on the fun while in the city. It is not hard to spot police checkpoints at all ends of the streets intending to confiscate cans, bottles and the white powder that the Thai people use to rub on people's faces
No one likes to be left out on the fun. So, whether you are a tourist or a first time resident of the area, get yourself a water gun and perfect your aiming and shooting during the celebrations. It is important however to be cautious during this festival time when driving, cycling or even walking by. Almost all floors are slippery, and cases of sliding and slipping may be notably high.
Songkran in Khon Kaen.
First and foremost, here are a few things you need to know about Khon Kaen before getting to how the Songkran festival is celebrated there. The city is a renowned regional center for financial institutions, education, government offices and the transport sector. It is also an industrial center mainly known for the region's silk trade and an agricultural hub as well. Alongside cities like Songkhla, Nakhon, and Chonburi, Khon Kaen is among Thailand's National Economic and Social Plan. It is home to universities such as Khon Kaen University and Rajamangala University.
The Songkran festival in Khon Kaen is the most famous celebration in the Northeast area of Thailand. It features ox-cart processions with beautiful flower arrangements and beauty pageants all over the town. It is grandly celebrated on the Sticky Rice Road (the Khao Niao Road) whereby there is plenty of water splashing events as well as local dances with the townsfolk. It is not uncommon to see children roaming with giant water guns or at the back of their parent's pickup tracks which are full of containers of water ready to be dispensed on anyone that is within reach.
In Khon Kaen, however, the Songkran event is more than just the fun. The traditional festival is about enriching religious intentions, marked by worshiping the Buddha. This is to bring about good karma during the new year. It is done so by visiting temples, washing Buddha images with scented water and cleaning out the house. There are directions shown everywhere for visitors who may have no idea of the directions to the temples. It is also an excellent opportunity to join in on the traditional ritual food offerings event.
We have some great promotions available so book your Songkran stay with us now and enjoy the New Year festivities, in any way you like!